Health Gifts for Father's Day
June 03, 2013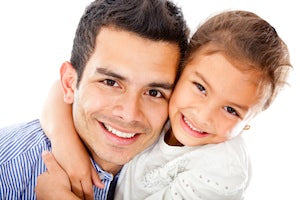 Father's Day is almost upon us, and once again, we find ourselves struggling to find the perfect gift for Dad!  On Father's Day, we show our appreciation for Dad and the role he plays in taking care of the family.  At Natren, we feel that this is the perfect opportunity to give him something that will help him take care of himself. There are two products in our probiotic range that are ideal for Father's Day gifts:
Jourdan's Probiotic Aftershave Lotion – Just as our probiotic supplements help take care of your body from the inside, we also have a range of creams and lotions to help support the outside of your body too.  It's important to remember that the skin is a living organ, and is impacted by harsh everyday chemicals, sunlight and abrasion – particularly after shaving.  Jourdan's Probiotic Aftershave Lotion is not only a gift with great health benefits, it's also a little more unique and thoughtful than a traditional cosmetic aftershave.
Gastro-PH Wafers – Let's face it: Dad has gas! It's not his fault – the poor guy is busy, running from place to place, eating on the move, and often doesn't have the time to slow down and give his digestive system a break.  Our delicious Gastro-PH wafers are a great solution for occasional indigestion.  The convenient chewable wafers can be taken as needed to help relieve occasional indigestion and embarrassing gas, and to help the body metabolize dairy, proteins and carbohydrates.
Jourdan's Probiotic Aftershave Lotion is available in 1oz and 4oz bottles, and Gastro-PH in 90-count bottles – choose between delicious Orange and Strawberry flavored wafers.  For a limited time only, we are offering free 2-day shipping on orders – order now to ensure delivery by Father's Day!
The post Health Gifts for Father's Day appeared first on Natren Probiotics Blog.